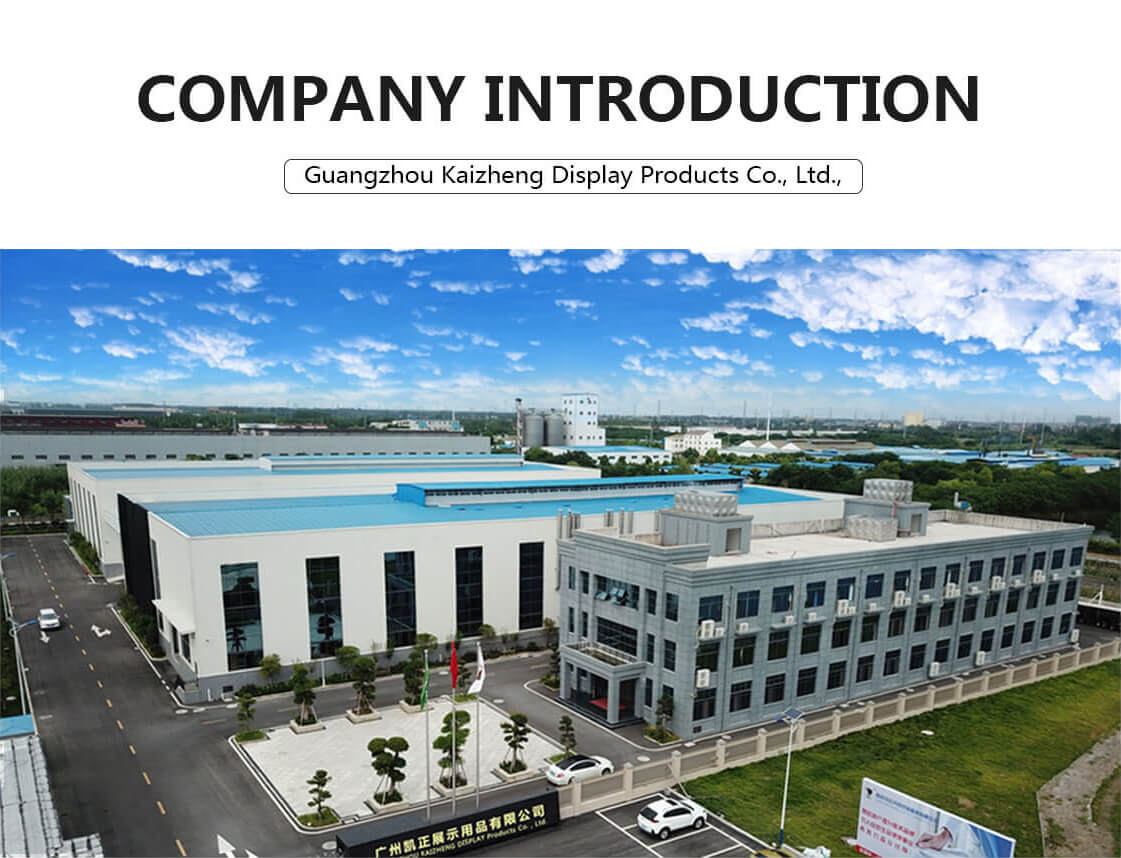 Guanazhou Kaizheng Propono Products Co, Ltd, condita in MMXVIII, est professionalis opificem specialiter ad producendum pretium ostentationis et POP apparatum supermarkets et shopping malls.Societas nostra integrat investigationem et progressionem, consilium, fabricare et venditiones, cum supra 100 operarios et officinam aream 15.000 metrorum quadratorum.

Our product range consist of more than 2,000 items, including supermarket hand-tralo module digital flip charts, PVC digital flip charts, fruit and vegeta price tags, ice and fresh food price tags, bulk mercity price tags, PVC poster protection films supermarket volumen stat ,Mercationes classificationis chartarum rector, fasciae aisle promotio pectoris pollicis tondet.pellucentes clips mechanicas clips, fructus munimenta munimenta, aluminium stannum POP propono tormenta, producta plastica, et plura.

R&D turmas 10+ doctorum dedicatas habemus, qui continenter innovant et emendant fructus ad mercatum postulatum. Nostra societas strictam qualitatem temperantiae signa sequitur et certificationem ISO9001:2015 consecutus est.Nos instrumenti et lineae productionis proveximus ut qualitas et efficacia nostrarum productorum invigilet.
Pro certo supplemento, societates cum clientibus ex toto orbe terrarum, inter Europam, Americam, Southeast Asia, et Orientem Medium, instituimus.Producti nostri late usi sunt in supermarkets, shopping malls commodae thermopolia, et in aliis ambitibus scrutandis
Ad Guanazhou Kaizheng Propono Products Co.Nos mandavimus ut summus qualitas products et praestantia officia nostris clientibus praebeat. Studemus principalem esse provisorem pretii ostentationis et armorum POP industriae et exspectamus cooperandi cum pluribus sociis terrarum orbis.